Home
Honoring Marco Ferro's Anniversary: An Insightful Interview
Honoring Marco Ferro's Anniversary: An Insightful Interview
Celebrating 25 years of dedication and growth
1.How were you made aware of Inpeco before you started and why did you start?
The first time I met Inpeco was in 2006, when I worked in an IT company and they asked me to support a client in connecting a laboratory automation system. Before that time, I did not know Inpeco, although I had been working in the laboratory IT sector for years. I remember that I faced a difficult challenge in that occasion, as I was completely unfamiliar with automation (I didn't even know what it was!). However, we were able to quickly put the system into routine, while ensuring high customer satisfaction.
Some years later, when I became part of Inpeco, some colleagues told me that they had been very impressed by our job and had admired our professionalism and efficiency during that installation.
2. Can you take us on a journey through your 25 years with the company? What are some of the key milestones and memorable moments from your career here?
Since the very beginning of my career at Inpeco, I have had the opportunity to work on remarkable projects and to make my contribution to them. I followed every step of two very large installations in the Netherlands and Belgium, which were remarkable because they were a springboard for Inpeco's success in Europe.
I consider both projects to be important for my career here, as I was very committed to them and they were important milestones on my way here. During my career, I travelled all over the world and met many people as commercial technician, to carry out demos to customers. That was a special time for me because I had a very special Inpeco mentor who taught me a lot. After many years of travelling the world, I've decided to focus on more "resident" projects.
3. What advice would you give to someone starting their career in this company today, based on your extensive experience and success within the organization?
My advice is to not just focus on your own team or area, but to be curious and explore the whole company. Inpeco is constantly evolving and growing fast, and you'll certainly enjoy your journey here.
Keep learning and challenging yourself, and if you have any questions or doubts, ask your colleagues and don't be shy! You'll find nice people who are happy to give you the explanation you're looking for.
4. Can you share a special memory or an anecdote from your time with the company that truly encapsulates your journey and the culture here?
It's hard to find a single memory that sums it all up, but I'll tell you my favourite. In November 2007, I went for the first time to a clinical laboratory in the Netherlands. The purpose was to perform the installation of an automation line. When I saw the lab for the first time, I was so impressed by its big size, because I had never seen anything like it before. At the time, I had no experience of installing in such large laboratories, so I was both excited and concerned.
During that installation, I realized that Inpeco was prepared to take on any challenge, as we were dealing with laboratory dimensions and a completely new system that Inpeco had never encountered before. This realization came to fruition after the installation was completed when we celebrated with a dinner at the home of lab manager, joined by all the key individuals who contributed to the project's success. It was on that occasion that our host gave each of us a pack of Dutch flowers of different species. I appreciated this gift so much that I planted the bulbs in my garden immediately after I came back home. Since 2007, up to now, every year the hyacinths I received bloom regularly in my garden at the end of March. It always reminds me of my experiences at the time and brings a smile to my face year after year.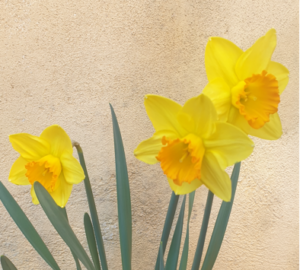 5. What does Inpeco mean to you?
I care about this company. During my time here, I have met wonderful people and I have had great job satisfaction. I strongly believe in its mission and I will work tirelessly here until my retirement, striving to continuously make my contribution to its global growth and success.