Beckman Coulter DxH 800-900 Hematology analyzers are now connectable to Inpeco's FlexLab™ automation system
Beckman Coulter DxH 800-900 Hematology analyzers are now connectable to Inpeco's FlexLab™ automation system – to reduce TAT, increase efficiency and achieve accurate first-pass results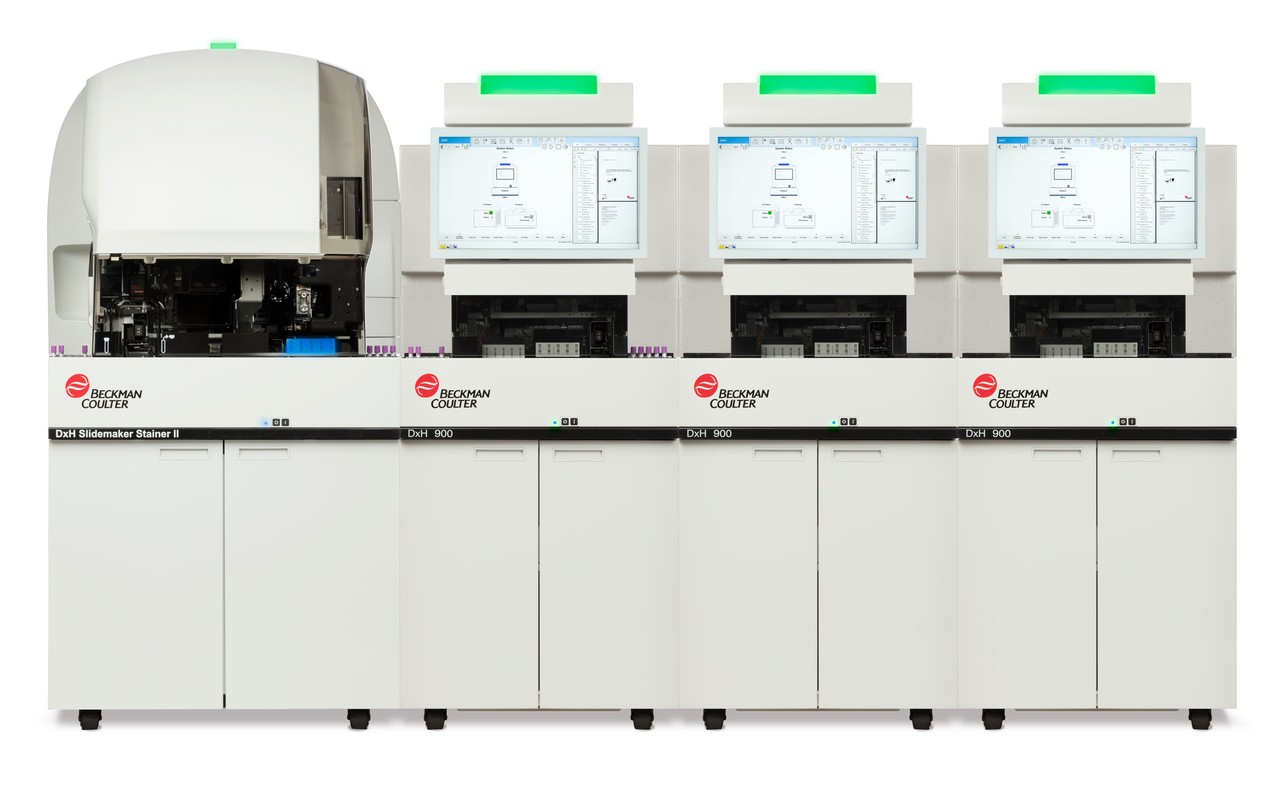 Inpeco, the global leader in open-system Total Laboratory Automation, is enlarging its portfolio of over 50 "automation ready" analyzers from 25 IVD manufacturers covering 11 clinical specialties with the UniCel DxH Series of connected hematology workcells.
When delivering the critical hematology results that physicians and patients require, laboratories need the right results, the first time. The DxH 900 hematology analyzer enables high-volume laboratories to achieve superb RBC, PLT and WBC differentials through near native-state cellular characterization using the enhanced Coulter Principle, VCS 360, Hemasphere and DataFusion technologies. With an industry-leading 93% first-pass yield, more accurate flagging and more reportable results per square meter, the DxH 900 analyzer produces reliable, timely results while ensuring predictable costs and maximizing staff time. *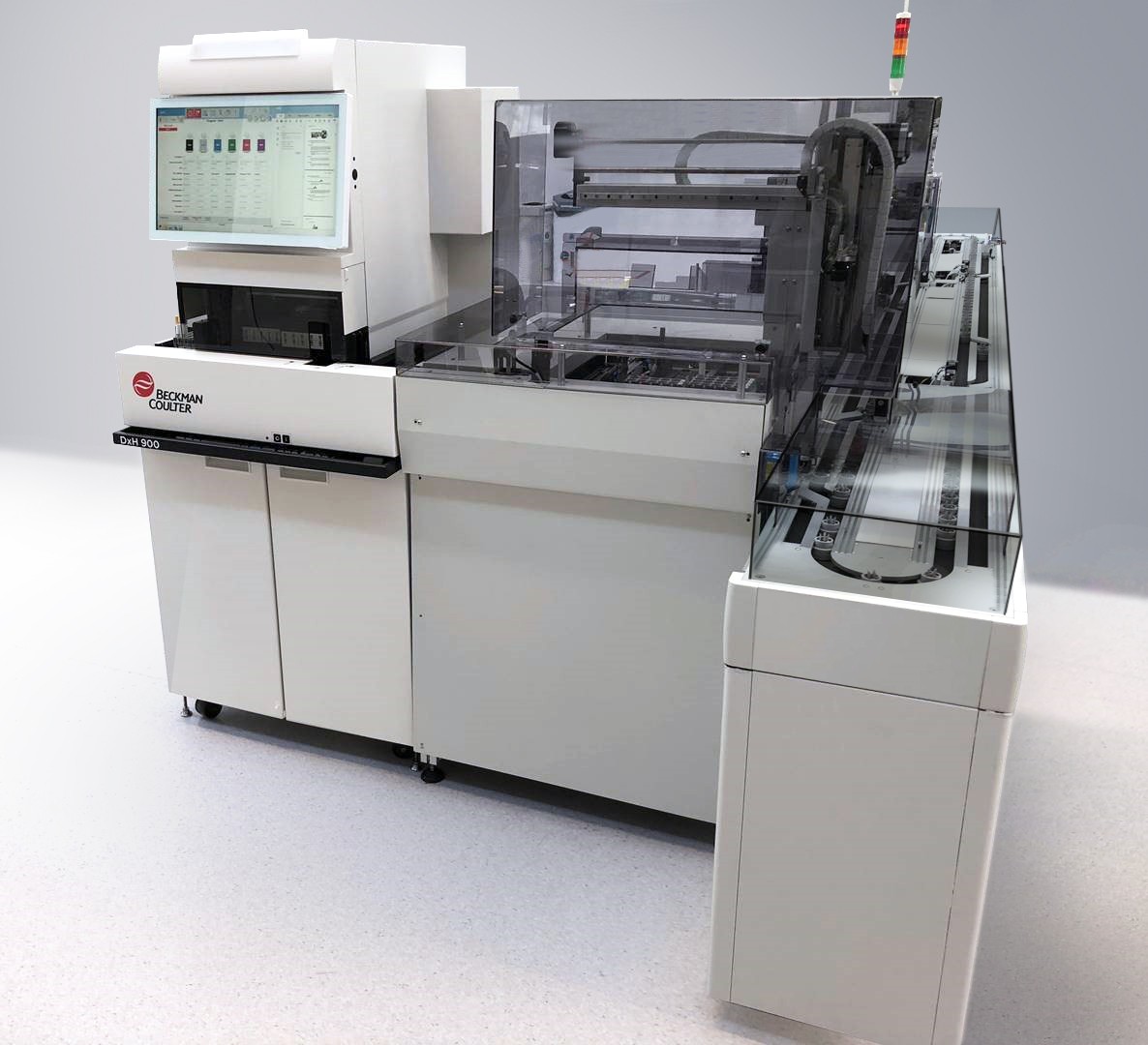 Designed as Pick and Place (P&P) solution with recirculating rack buffer, this new analyzer connection interface is available for both FlexLab™ Standard and FlexLab™ High Throughput automation systems. With a throughput up to 300 tubes/hour, the new interface can be used for DxH 800 and DxH 900 series, with up to 3 analyzers connected in series plus a Slidemaker stainer unit.
By continuously expanding its range of analyzer connections, Inpeco's FlexLab™ automation system allows customers to connect the best of breed analyzers of their choice. Moreover, FlexLab™ is easily scalable by design and grows with customers' needs, making it a future proof investment.
The range of FlexLab connections keeps growing; take a look at all available ones.
*Source: Beckman Coulter Inc.