Our solutions for Clinical Laboratories
Inpeco's uniqueness comes from its expertise in automating and tracking the whole sampling process, before and after samples reach a Clinical laboratory. The highest quality standards in the laboratory can be affected by a single flawed tube entering through the doors. Our Automation and traceability solutions combined enable full sample traceability from collection to the final test result in the lab, delivering unparalleled control over every phase of the process.
The test tube's journey, from collection to result.
Before the lab
Inside the lab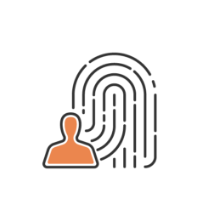 .1
Patient Identification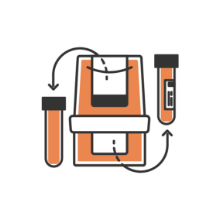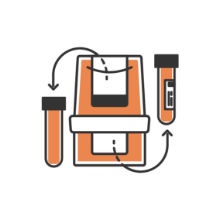 .2
Sample Preparation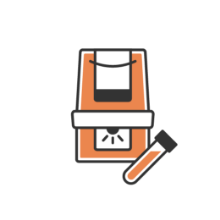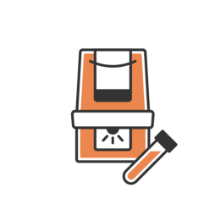 .3
Sample Validation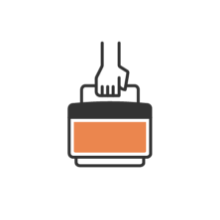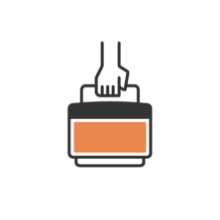 .4
Sample Transportation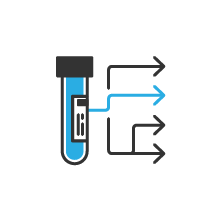 .5
Check-In & Sorting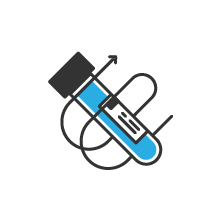 .6
Pre-Analytical Tasks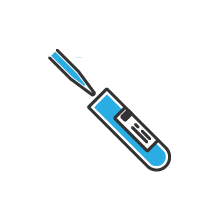 .7
Sample Analysis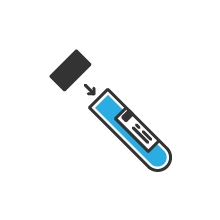 .8
Post-Analytical Tasks
Positive Patient ID without compromises
Reliable results and quality begin at the collection point, the origin of every test sample, where we meet the patient and most of the identification risk events occur.
Here, Positive Patient Identification (PPID) is key to guarantee correct results. Failures in patient identification can cause catastrophic results, especially in emergency situations and/or if patients are unconscious.
The critical steps where mistakes occur
The most error-prone steps are performed outside clinical labs. Outreach centers with differing phlebotomy and staff training and the variability in collection materials and procedures affect the overall collection quality; 65% of clinical lab errors happen in this phase*.
Selecting blood collection tubes by type and color, correct labeling, draw order and tracking patient pre-collection conditions (e.g., fasting) are key points; also complex tests (e.g., glucose curves) need extra resources.
*Carraro, Plebani – Errors in a stat laboratory: types and frequencies 10 years later. Clin Chem. 2007 Jul
Ensuring tubes and labels are perfect
For quality requirements and certification purposes, health centers are increasingly compliant with Quality & Compliance standards. Specimen collection and processing occur in separate locations, so all materials must be checked before proceeding.
Phlebotomists scan all barcodes and record the collection time. Patients must be present during volume checks, to avoid patient recalls, which damage the center's reputation. Specimens are then prepared for efficient transportation and lab check-in.
The critical gap in the chain of custody
It is globally acknowledged that transport conditions may affect sample integrity and usability, especially when samples are collected from many different centers, which considerably increases the logistic challenges. Tracking tubes is therefore critical for process transparency and control. This is the focus of quality and regulatory requirements, which are becoming more demanding in terms of chain-of-custody certification.
Real-time tracking of transport can deliver predictive data to the Lab (anticipate delivery time and work volumes), thus enabling it to proactively organize its workflow.
The sample arrives in the laboratory
Once samples arrive in the lab, they are unpacked and checked in to the Lab Automation System via a barcode reader. Depending on the testing they require, the specimens will be sorted and loaded on the Laboratory Automation System for further processing.
From sample check-in to the analyzers
Managing samples from check-in to the right analyzer includes time-consuming, low-complexity, routine tasks that may expose lab professionals to contamination risks. Sorting the tubes onto the right test line, centrifuging those that need serum separation, de-capping, aliquoting samples for multiple test lines – these are just a few of the recurring tasks where missing a tube is a risk.
Robotic automation of the most common pre-analytical tasks can preserve safety and save time for professionals, who can invest it in more qualitative tasks.
Total Lab Automation solutions at their best
Integrating the various lab specialties and their analyzers is key for chain-of-custody integrity. A seamless track linking multiple specialties improves the sample total Turnaround Time and has indirect economic benefits on professional resources.
In modern labs, more samples and available tests mean the silos organization (each specialty is an 'island', detached from a core track) can no longer sustain the pressure of improving throughputs.
Linking multiple specialties to one track reduces the diagnosis completion time, allows labs to perform more tests and maintains high quality standards.
All the steps after the test is done
Once tests are performed, the sample tube's journey is not over – there are more steps that can benefit from automation and sample tube handling by robots. Tubes must be sealed and stored in refrigerated conditions for some days before disposal.
Moreover, the post-examination process needs to ensure that the correct results on the correct patient are entered into the (paper or electronic) medical record. Effective interfaces between hospitals, instruments, middleware or LIS are needed to ensure that the correct test results are recorded in the correct patient record.