EUROIMMUN analyzer is now connected with FlexLab™
This new integration extends the suite of Immunoassay analyzers that can connect with FlexLab™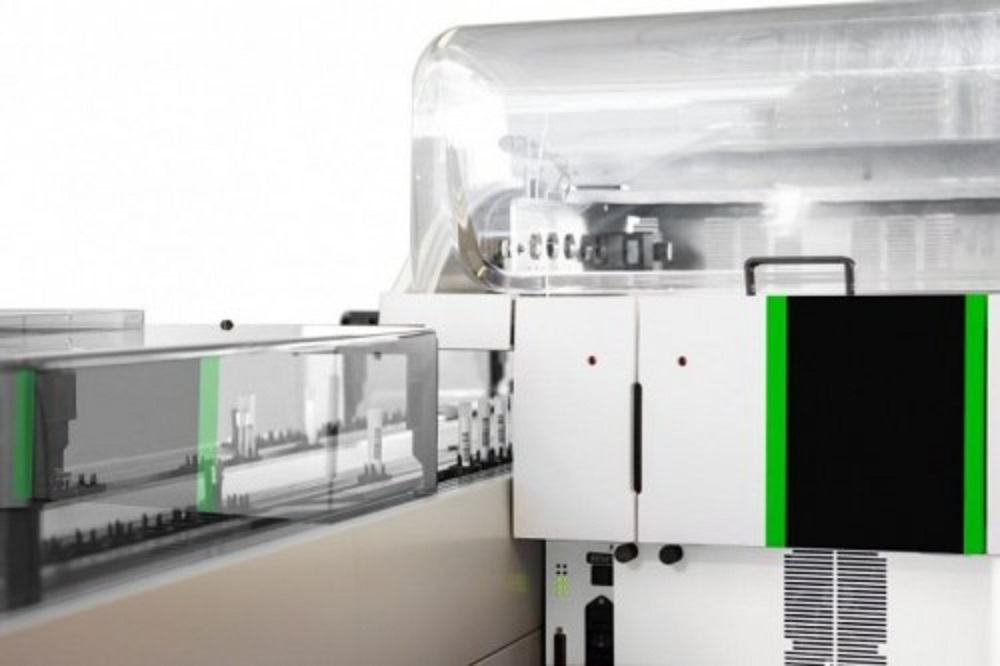 Novazzano, Switzerland – Inpeco has extended FlexLab™'s portfolio of connections and open Laboratory Automation system to the high throughput random access instrument EUROIMMUN RA Analyzer 10 (IDS-i10).
It comes from ImmunoDiagnostics (IDS) and enables complete automation for Immunoassays and Biochemistry tests on the platform. Its core technologies ensure a wide assay menu such as Vit. D, Bone Metabolism, Growth hormones, and Chronic Kidney Disease.
This in vitro diagnostic system allows dosages to be combined on the same platform using different detection systems, luminescence, and spectrophotometry, for application to different fields of clinical Biology, Immunology, and Biochemistry.
This new integration extends the suite of Immunoassay analyzers that can connect with FlexLab™ and consolidates the openness of the system, the only solution allowing laboratories to link the analyzers of their choice and the specialties they need. The connection supports batch, continuous, and STAT loading. The RA Analyzer 10 integration is available for the high-throughput FlexLab™ release as well.
About Inpeco
Inpeco is the global leader in Total Laboratory Automation. The company's game-changing solutions combine open connectivity with full sample traceability to deliver secure test results and increased productivity to clinical laboratories around the world. To date, more than 2000 Inpeco systems have been installed in over 70 countries. The Group is headquartered in Novazzano, Switzerland, and operates a development and manufacturing plant in the Piedmont region, Italy.