FlexLab™ and Sysmex – New analyzer connection
Sysmex UN-Series analyzers are now connectable to Inpeco's FlexLab™ Total Laboratory Automation system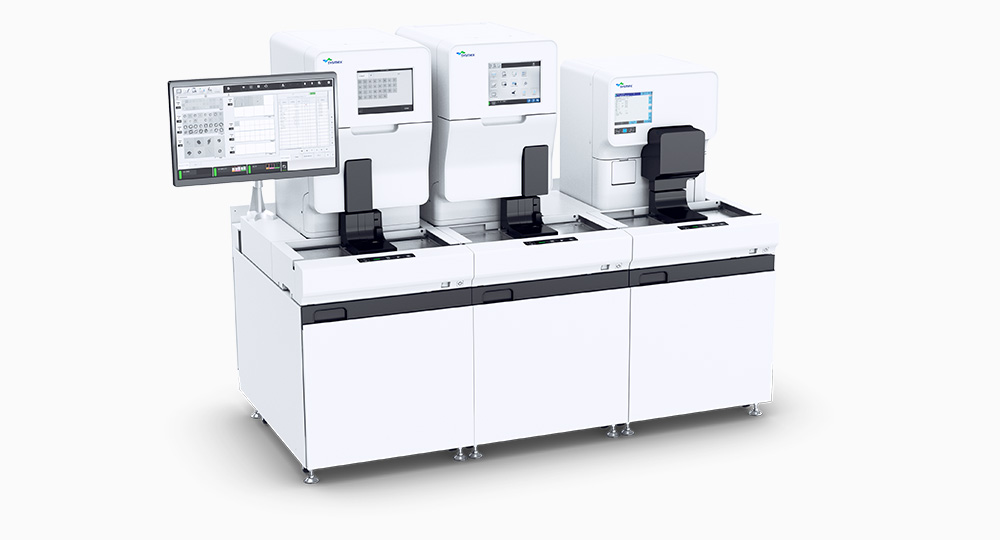 Inpeco, the global leader in open-system Total Laboratory Automation, is enlarging its portfolio of over 50 "automation ready" analyzers from 25 IVD manufacturers, covering 11 clinical specialties, with the Sysmex UN-Series modular analyzer, nowadays representing the gold standard in the Urinalysis field.
Sysmex UN-Series is the first flexible and fully modular urinalysis concept (chemistry, particle analysis and digital imaging), including both urine chemistry and sediment analysis, that could be composed by:
UF-5000/UF-4000 for urine particle analysis using fluorescence flow cytometry (different just in terms of throughput)
UC-3500 for urine chemistry analysis
UD-10 for digital Imaging
Designed as a single robot Pick & Place (P&P) solution, Inpeco's Automation Interface Module for the Sysmex UN-Series (UNS) is available for both the FlexLab™ Standard and FlexLab™ HT system, supporting the bi-directional tube loading and unloading process and ensuring a throughput of up to 350 tubes/hour. Manual loading of samples tubes on the analyzer side is guaranteed, also when the UN-series analyzer is connected to the automation track.
By continuously expanding its range of analyzer connections, Inpeco's FlexLab™ automation system allows clinical laboratories to connect the best of breed analyzers of their choice to assure optimal workflow efficiency and premium quality test results. Moreover, FlexLab™ is scalable and grows with customers' needs, making it a future proof investment.