Hologic's Panther® System can now be connected to Inpeco's FlexLab™ automation system
Inpeco's FlexLab™ is now connected to Hologic's Panther® to improve your lab's flexibility, capacity and walkaway time for Molecular testing.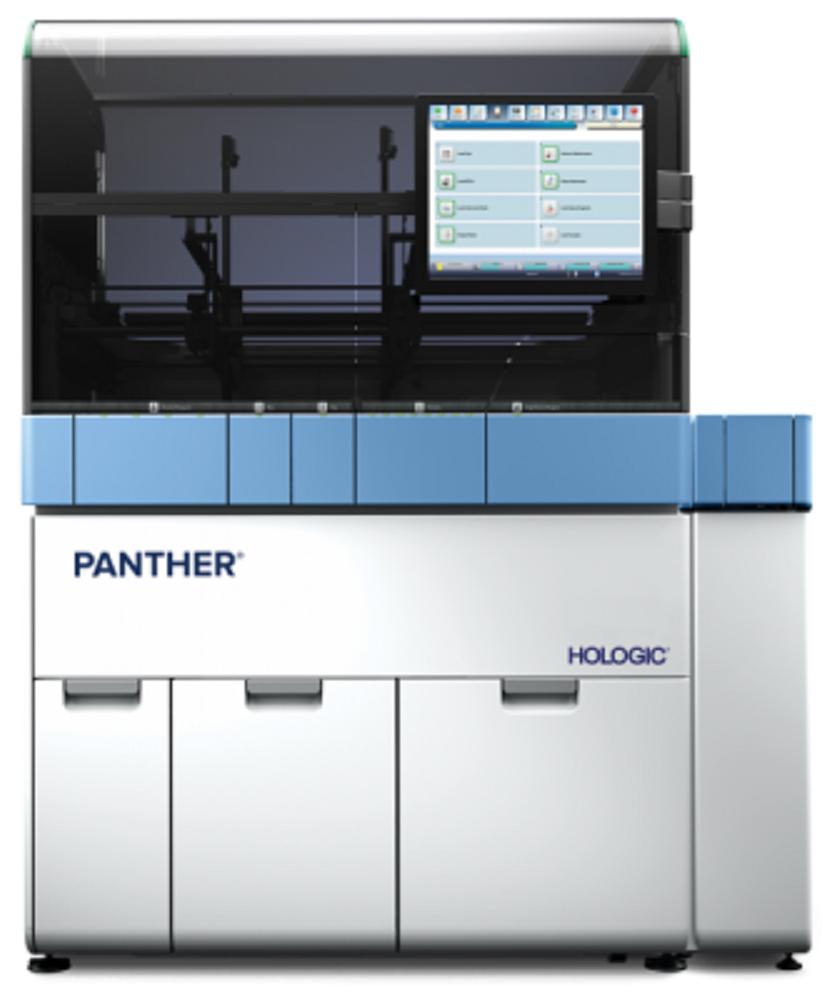 Inpeco, the global leader in open-system laboratory automation, is enlarging its portfolio of over 50 "automation ready" analyzers from 25 IVD manufacturers covering a new specialty: Molecular Testing, thanks to Hologic's Panther® system, a fully automated, high throughput analyzer that can be scaled for molecular testing. The Panther System (Hologic, Inc.) gives labs of any size the power to choose from a broad range of assays to be run on scalable automation to meet the needs of today while preparing for an unpredictable future.
The Panther System is used in diagnostics laboratories all over the world, and it performs tests for sexually transmitted infections, women health, respiratory infections (including SARS-CoV-2) and viral load monitoring for HIV-1, as well as hepatitis B and C, providing an economical and scalable path to platform consolidation to help overcome labor shortages and lab inefficiencies.
The Panther Connect interface has been designed as a Pick & Place (P&P) robot solution and it is available for both FlexLab™ and FlexLab™ HT systems integrating Molecular Diagnostics with Chemistry applications.
Thanks to the availability of this new Hologic/Inpeco connection, labs will be able to increase molecular testing volume, while reducing turnaround time, labor, potential for human errors and taking advantage of LAS and LIS system integration.