Inpeco delivers the 500th Aptio unit to its Partner Siemens
Inpeco has hosted in its manufacturing plant a special celebration for the Mexican client that is soon receiving the 500th Aptio unit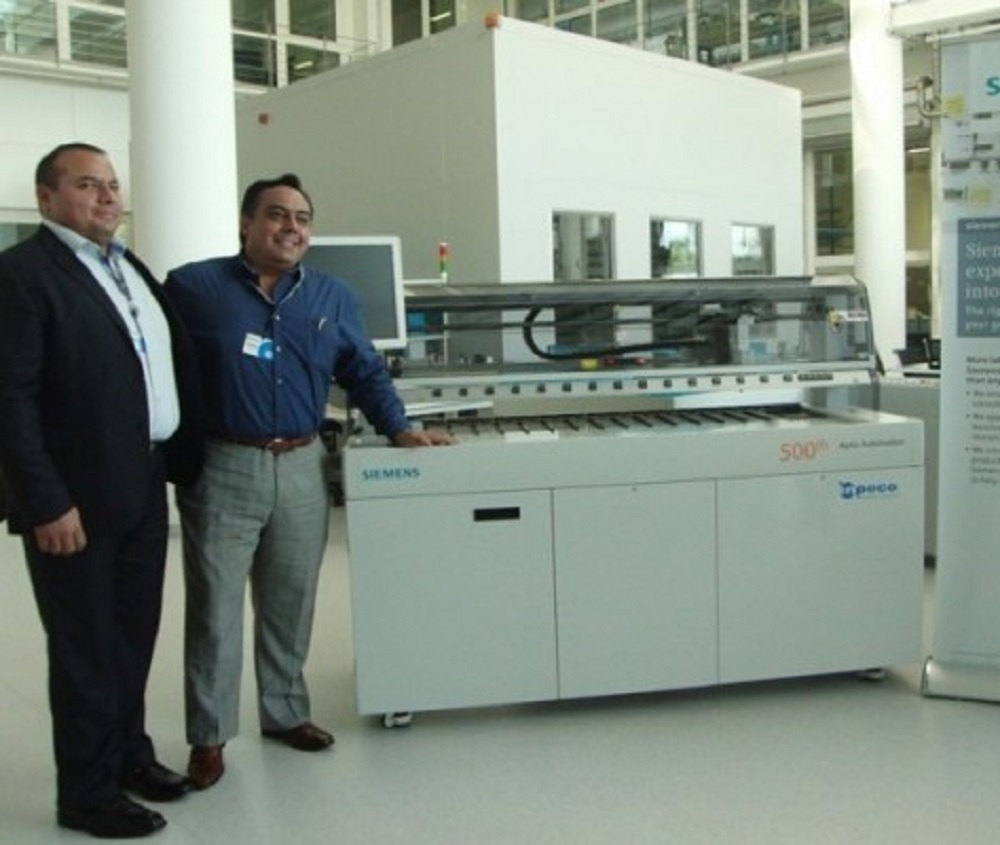 Inpeco hosted at its manufacturing site in Val della Torre (Turin, Italy) the customer who is waiting for the shipment of the 500th Aptio unit, the Siemens-branded Total Lab Automation system, produced by Inpeco.
The lucky customer is the 'Laboratorio Santo Domingo-GAP' of Guadalajara, a major Mexican diagnostic lab that has selected the Aptio solution as its first Total lab Automation, in order to gain full control and significantly improve traceability in its workflow.
"Our lab is fast growing and we were looking for a reliable and well established solution for ensuring high quality results and full traceability of samples, also taking into consideration the next evolutions of our business" – say the brothers Jesus and Carlos Ortega, the founders of the lab. "For us, a flexible and scalable solution for automation was a must, in order to leverage the current investment, along the years to come."
The 'Laboratorio Santo Domingo-GAP' track is the second Siemens/Inpeco installation in Mexico and is definitely one of the most important in Central America.
During the visit in Italy, the Laboratory management team had the opportunity to visit the manufacturing facilities, thus becoming aware of how Inpeco tracks are designed, produced and assembled, in a factory that is a living example of Industry 4.0 concepts. The demo area has also offered the Mexican clients the possibility to exclusively preview the latest prototypes of new modules and connections that are being developed.
"I am surprised at learning how much competence and vision capability lies behind an Aptio. The Inpeco visit has been a tremendous confirmation that we are in very good hands" – has concluded Jesus Ortega.
The Siemens/Inpeco celebration taking place in Val della Torre is a clear evidence of a long-lasting partnership, that has been in place for18 years.
"We were extremely pleased to host a Customer like Laboratorio Santo Domingo-GAP; they have fully got the benefits of adopting a Total Lab Automation solution, able to guarantee a fully automated process, from the samples loading to their storage and disposal, thus eliminating any risk of human error and assuring complete traceability of the process" – says Gigi Minola, Business Manager TLA. "In perspective, this control can be extended to the pre-lab phases with the adoption of Pro-Tube, for which the Customer has expressed extremely high interest".