Inpeco Recognized by Frost & Sullivan as Company of the Year in the Clinical Laboratory Automation Market
Frost & Sullivan recognizes Inpeco for designing, implementing, and integrating world-class total laboratory automation (TLA) solutions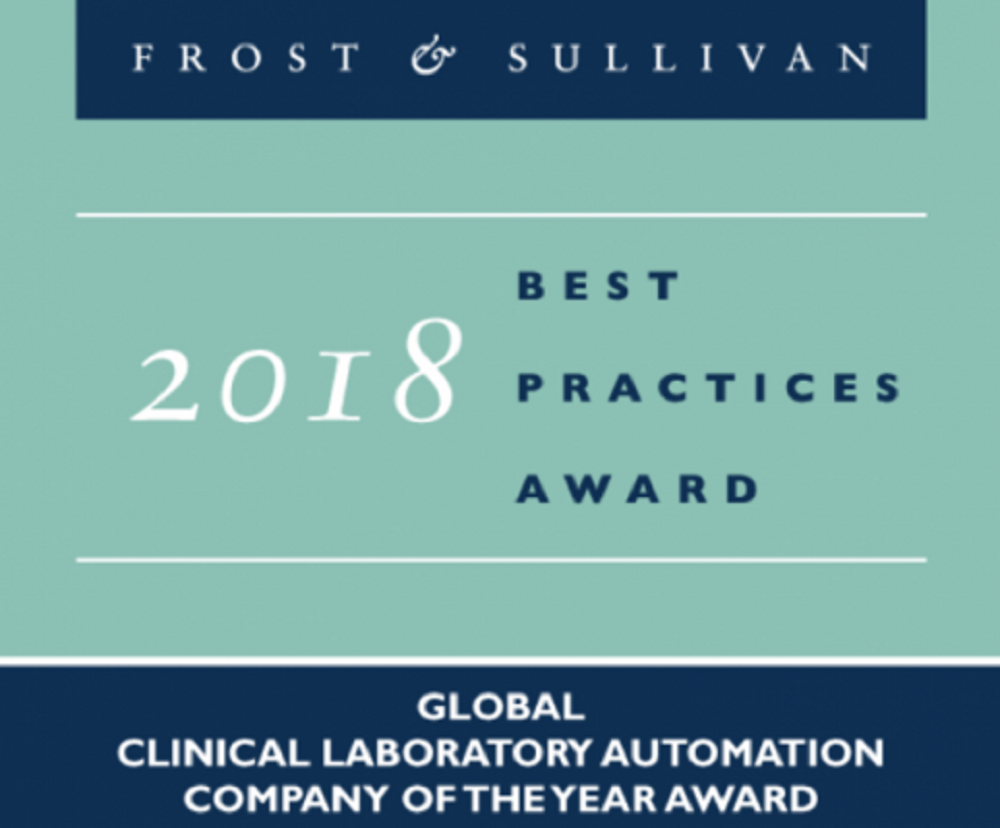 Inpeco Group has been awarded the prestigious 2018 Global Company of the Year from the Frost & Sullivan, the Growth Partnership Company, in the Clinical Laboratory Automation market sector.
Each year, Frost & Sullivan presents a Company of the Year Award to the organization that demonstrates excellence in terms of growth strategy and implementation in its field. The award recognizes a high degree of innovation with products and technologies and the resulting leadership in terms of customer value and market penetration.
According to Frost & Sullivan, Inpeco has set new standards in diagnostics services and has been a game-changer in automating and controlling the overall sample journey.
"Inpeco is emerging as the only company that has a robust value proposition for the automation and control of the Total Testing Process, from its origination point (the collection) till its end (results delivery)," said Divyaa Ravishankar Industry Principal. "Unlike competing solutions, Inpeco's solutions enable a range of automation modules to perform all routine tasks before, during, and after the analytical phase".
Able to connect with over 50 different analyzers of all major specialties, Inpeco's FlexiLab™ has unmatched integration capabilities, uniquely supports complex installations with high workloads (above 10,000 samples per hour), and can be fully customized.
"It is a great honor for the Inpeco Group to receive such a prestigious award in the field of clinical laboratory automation" said Gian Andrea Pedrazzini, president of the Group; "our commitment to build innovative solutions and meet customer needs have certainly led us to achieve this important goal. The uniqueness of our products, the design capacity and the number of patents we have designed are key elements of our growth strategy which, since 1998, has allowed us to achieve a leading position in the market".
Link to F&S press release