Inpeco reveals major brand refresh with redesigned logo and website
Inpeco reaffirms its authority in clinical lab automation by revealing its new visual identity, featuring a new logo with a modernized font, a refreshed color palate and a powerful new website.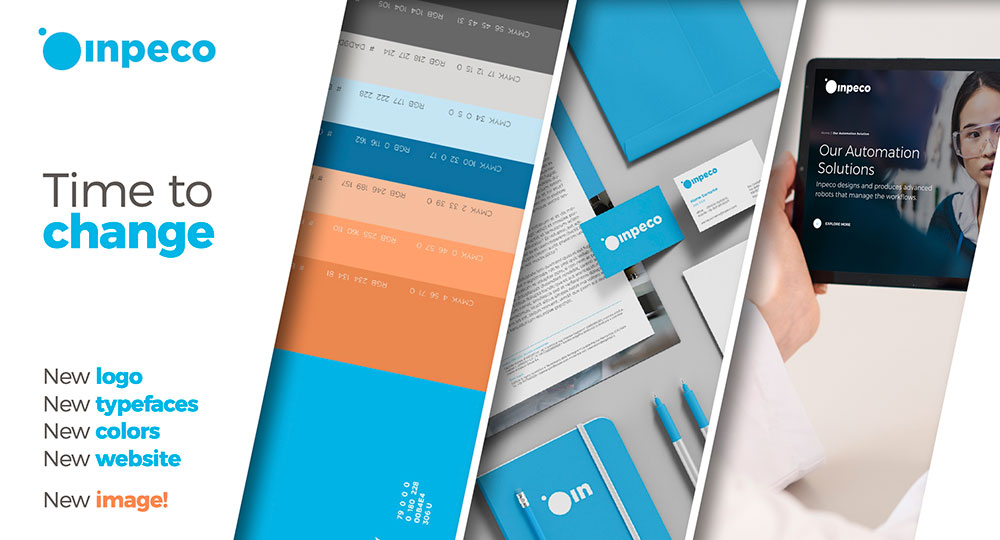 Switzerland, April 8th, 2022. Inpeco, the global leader in Total Laboratory Automation, reveals its new brand identity: a minimalist logo, fresh colors and a modern typeface make for a self-confident statement. They underline the company's innovation power and ambition to shape the future of healthcare. Inpeco's powerful new website features simple navigation, making relevant content available in an easy and enjoyable way.
The decision to refresh the brand's corporate identity follows a generation change in leadership and supports the company's digital transformation journey.
"Digitalization enables new ways to treat patients, and it offers new possibilities to create and deepen business relationships. We are advancing our company to better seize these opportunities, and our new Brand Identity is the first visual step in this direction." said Davide Pedrazzini, Inpeco's CEO.
Designed to work across digital and physical channels, Inpeco's new logo evokes a feeling of inspiration and freshness, while appearing both modern and timeless in design. The two circles represent "inside and outside of the laboratory", reinforcing that the company's leading-edge automation and traceability solutions connect all diagnostic steps from blood collection to the final test results in the lab for unparalleled patient safety. The new light blue color is complemented by warmer orange and grey tones, giving the brand a fresh and elegant look while maintaining continuity with its past.
The new website features a bold user interface as well as an industry first: Inpeco's Lab Automation Configurator allows visitors to design and download their own laboratory automation system in 2D or 3D, in just a few steps. And with the associated AR (augmented reality) mobile app, users can visualize their designs in their real-life working environment. This is a unique way to actively engage with the audience by exploiting gamification.
"Our new Brand Identity aims to improve Inpeco's visibility in today's digital world. It symbolizes our company's innovation power, and it reinforces our brand's purpose: "Creating a healthier tomorrow, today." stated Markus Gross, Head Corporate Marketing and Product Management.