Inpeco SpA, one of the key players in the Italian Robotics industry
Lugano, October 13th 2016 - A recent report issued by the largest Italian Bank UniCredit sets the ranking for the major Italian Robotics companies.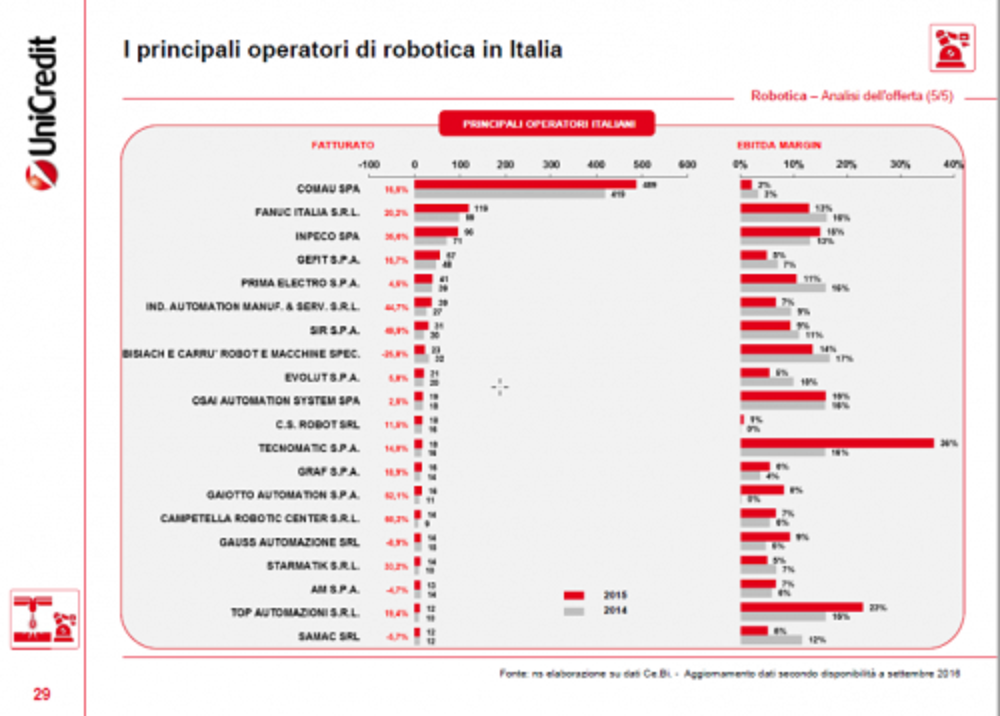 A recent report issued by Bank UniCredit group on "Metal-working machine tools and Industry Robotics" has analyzed the economic situations and market trends in these segments. As far as Robotics,the Italian subsidiary of Inpeco Group is third in the ranking of domestic Robotic manufacturers.Inpeco SPA, located in Val della Torre (Turin area), is actually the manufacturing unit and the Italian field site of the international group; here work 350 employees and the establishment had an annual income of 96Mil € in 2015.
The UniCredit report highlights how technology can play a key driver role for the machine tools segment; the Inpeco automation robots apply to the Clinical laboratory field and contribute to foster the innovation process in healthcare. Inpeco Total Laboratory Automation solutions can dramatically improve the productivity of Clinical labs and grant data traceability, thus contributing to limit, in a significant way, the human error on routing processes.