Roche cobas® c 513 analyzer is now connected with FlexLab™
Inpeco's open automation expands its range of connectable analyzers with a diabetes testing integration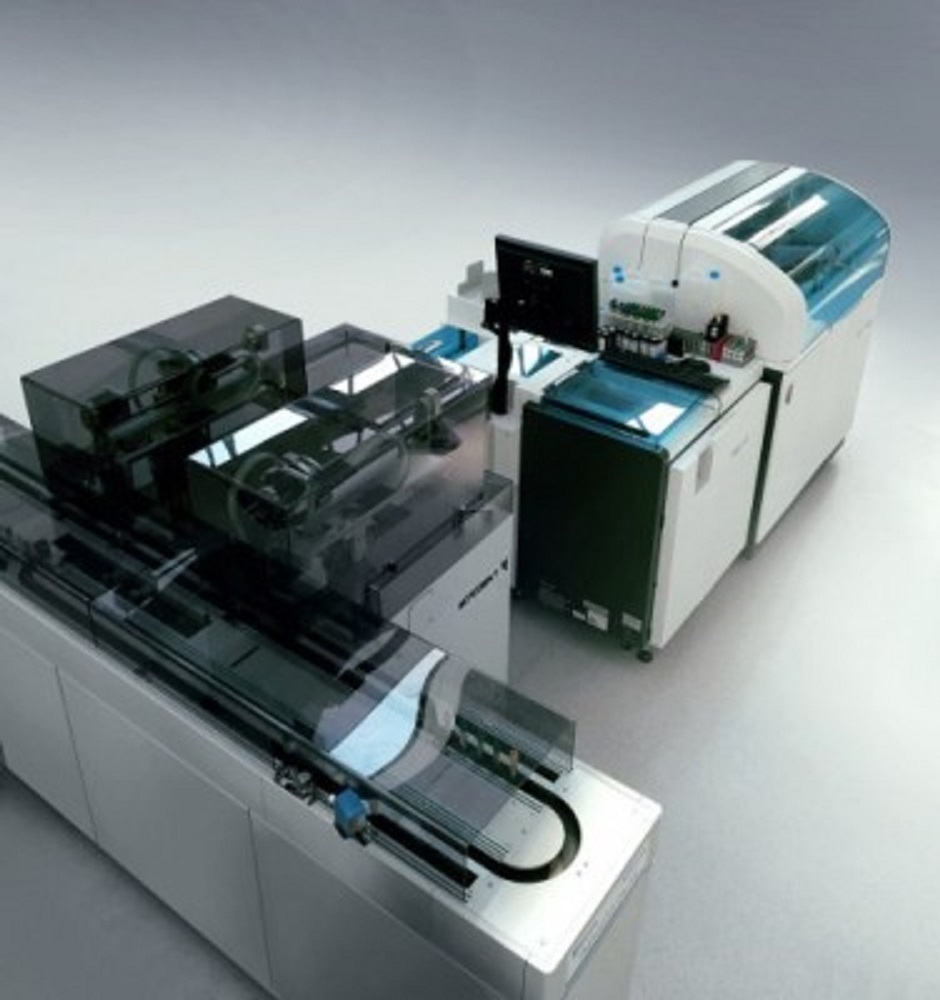 Keeping its promise to promote innovative and open Total Lab Automation (TLA) across multiple laboratory disciplines, Inpeco has released new connectivity with its FlexLab™ track: Roche cobas® c 513, an analyzer for HbA1c and Glucose testings.
This connection has been designed as a double robot solution, able to support the loading and unloading of tubes at the same time. Manual loading of routine and STAT samples is always guaranteed without affecting the analyzer's throughput. Special 5-positions-racks, supplied by the manufacturer, provide a faster routing into the instrument.
Designed as a pick and place mechanism, this new connection is available for the standard FlexLab™ system and for the high throughput version, as well.
At a time when the prevalence of diabetes has increased significantly worldwide, and test volumes for this specialty have soared, Inpeco makes its contribution to laboratory medicine by offering connections with 5 different analyzers for HbA1c tests.
The range of FlexLab™ connections keeps growing; take a look at all available ones.
About Inpeco
Inpeco is the global leader in Total Laboratory Automation. The company's game-changing solutions combine open connectivity with full sample traceability to deliver secure test results and increased productivity to clinical laboratories around the world. To date, more than 2000 Inpeco systems have been installed in over 70 countries. The Group is headquartered in Novazzano, Switzerland, and operates a development and manufacturing plant in the Piedmont region, Italy.