Sample collection phase even safer
A new patent for ProTube™, our solution for the safest collection of biological samples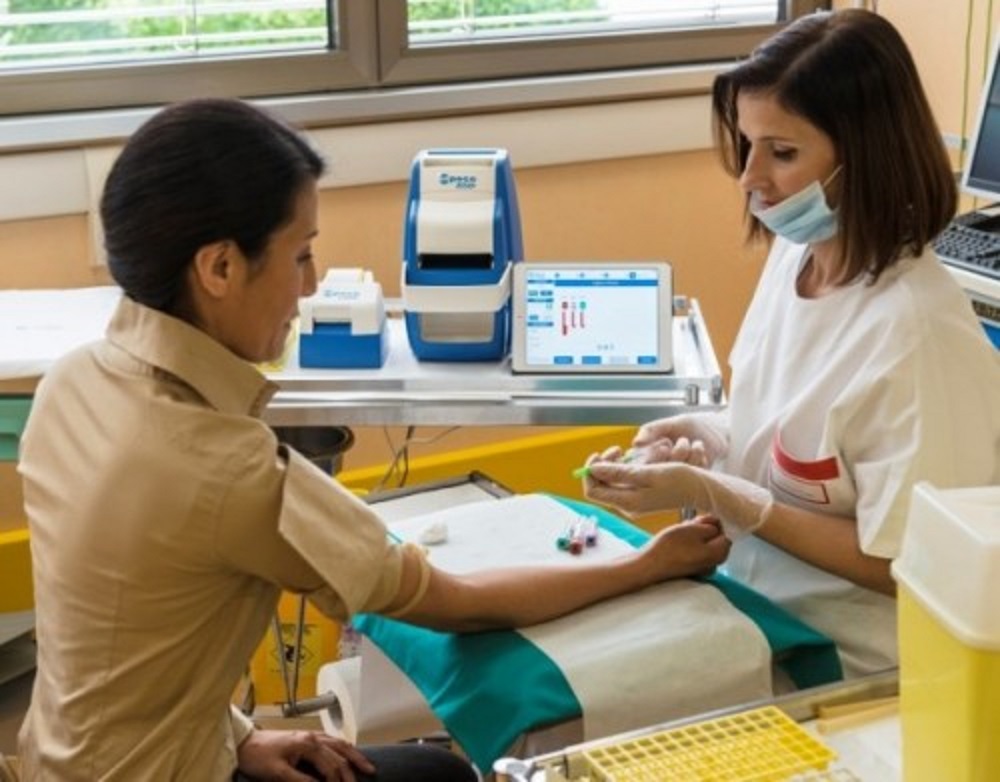 Inpeco has recently obtained a new patent in USA about important features of its ProTube® solution.
ProTube™ is the smart desktop device that allows sample collection centers to match patient id, tubes and tests correctly, thus allowing the full traceability of the biological sample. The pre-analytical phase is currently the most critical step in the Laboratory process, where the vast majority of the errors occurs, according to literature.
The patent number US9519847B2 extends the protection to USA for a technical feature which makes Inpeco ProTube™ unique in its area; it is the only device that labels and expels the tubes within a few steps, thus making the system much more reliable and compact.
The distinguishing features of the rollers allow in a first phase to entrap the test tube while the label still has to be applied and, later on, the same rollers execute the expulsion of the labeled test tube without involving further moving elements, increasing the overall reliability of the system.
Inpeco pays attention to protect its inventive solutions worldwide: on top of US market, ProTube™ is also protected in Australia, China, Japan and Italy and is patent pending in other 10 countries.