The Inpeco booth at AACC2018
An overview of the Inpeco experience at the 2018 AACC Lab Expo, in Chicago, last August.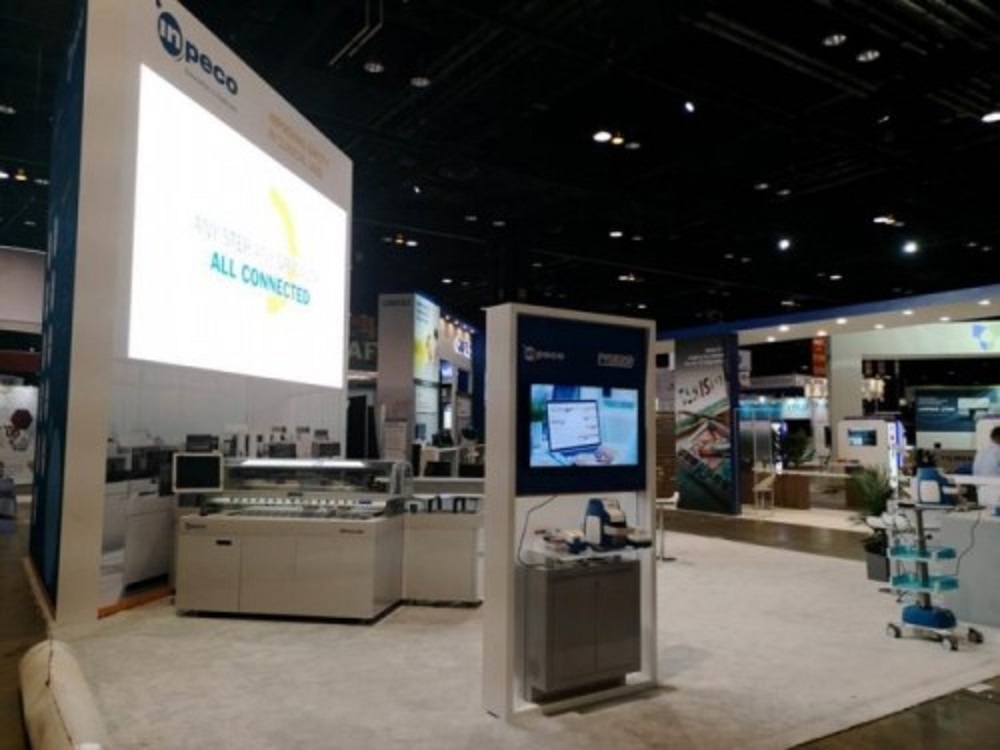 For the third year, Inpeco has exhibited with its own booth at the AACC Lab Expo, held in Chicago.
This year's booth (a 9x9mt island slot, in a central position) was designed to highlight the full range of Inpeco solutions for the clinical laboratory. The slogan chosen – referring to the Total Testing Process formulation – has been developed around the claim 'Any step. Any specialty. All connected '. It is exactly this proposal that typifies the value of Inpeco solutions: the actual possibility of creating a 100% traceable sample process, to the benefit of quality and timeliness of results.
We got compliments from the many visitors of our booth, where a true 'espresso coffee ' was served. The demo area was organized to show the Inpeco philosophy of a touchless and error-free process: starting from a safe collection thanks to ProTube (on show in desktop and on cart mode) the tube journey landed at the laboratory, with its check-in through a working Input / Output Module equipment.The Inpeco systems operating all over the world are over 1700 and are distributed exclusively by the partners Abbott and Siemens Healtineers. They connect all the main laboratory specialties, creating a true 'open automation' for over 50 types of different analyzers.