The ProTube™ Family is growing
Inpeco launches ProTube™ Transport to make sample transportation fully traceable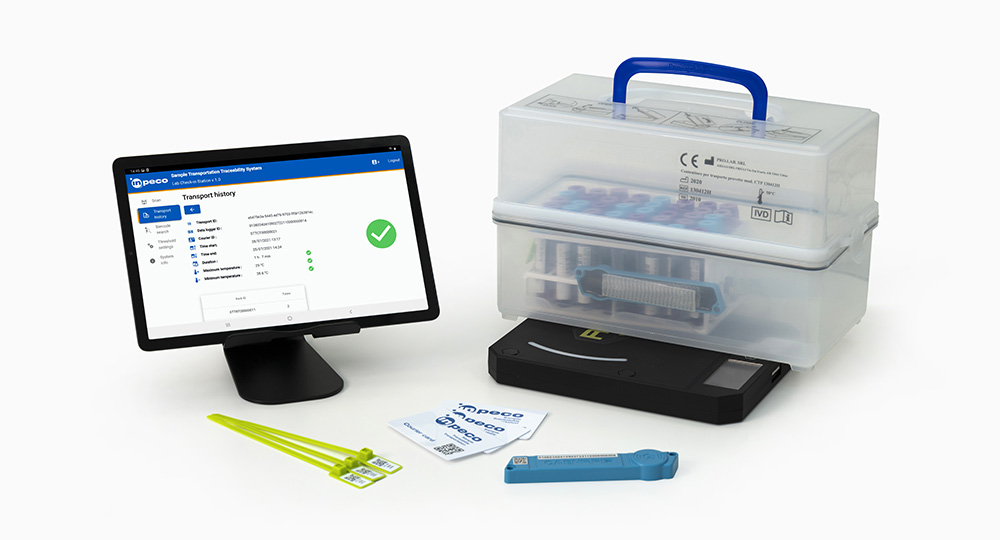 Novazzano, Switzerland, 17 September 2021 – Monitoring the condition of blood samples during transportation to the clinical laboratory is key, as only samples of impeccable quality guarantee reliable test results. Inpeco's new ProTube™ Transport solution closes the gap between the sample collection point and the laboratory, by assuring full sample traceability and easy accessioning – for improved efficiency and premium quality lab results.
ProTube™ Transport is an easy-to-use solution featuring a data logger and traceability tags compatible with *commercial racks and *transportation boxes, as well as a high-speed laboratory check-in station to optimize sample accessioning in the clinical lab. Its clever software digitally pairs specimens to a rack and its corresponding box, guaranteeing full sample transportation traceability and chain of custody through authorized transport courier identification. Moreover, the software automatically registers all samples arriving in the lab and checks whether transportation conditions were compliant with acceptability criteria to verify sample viability.
Concisely, ProTube™ Transport establishes the critical link between the collection point and the laboratory. Combined with other Inpeco automation solutions, it assures end to end traceability across the whole diagnostic process, from blood collection to results, for maximum patient safety.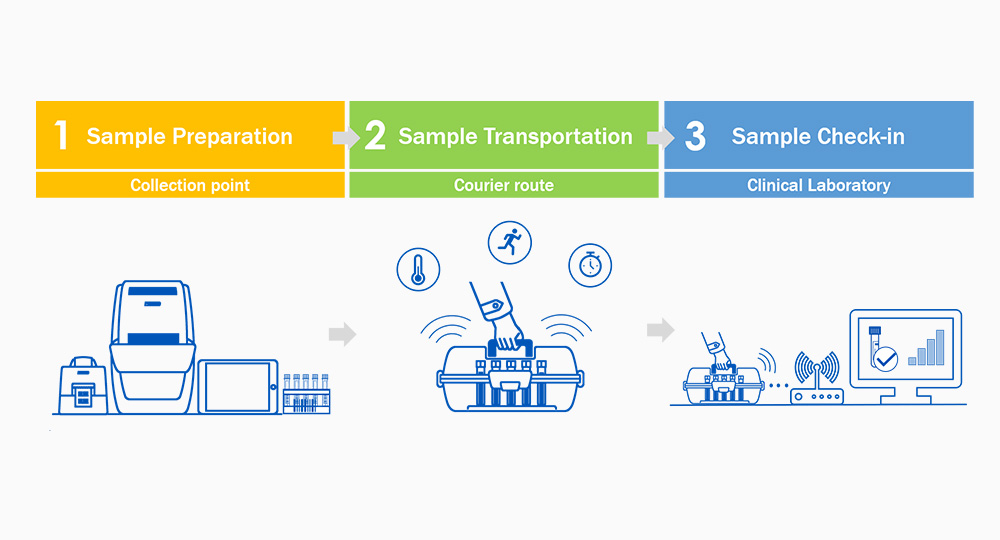 For more information about ProTube™ Transport, visit here.
*Commercial racks and transportation boxes are not included