Inpeco awarded Supplier Excellence Award by Quest Diagnostics
Inpeco Total lab Automation R&D team recognized for its contributions to innovation, speed to market and dedication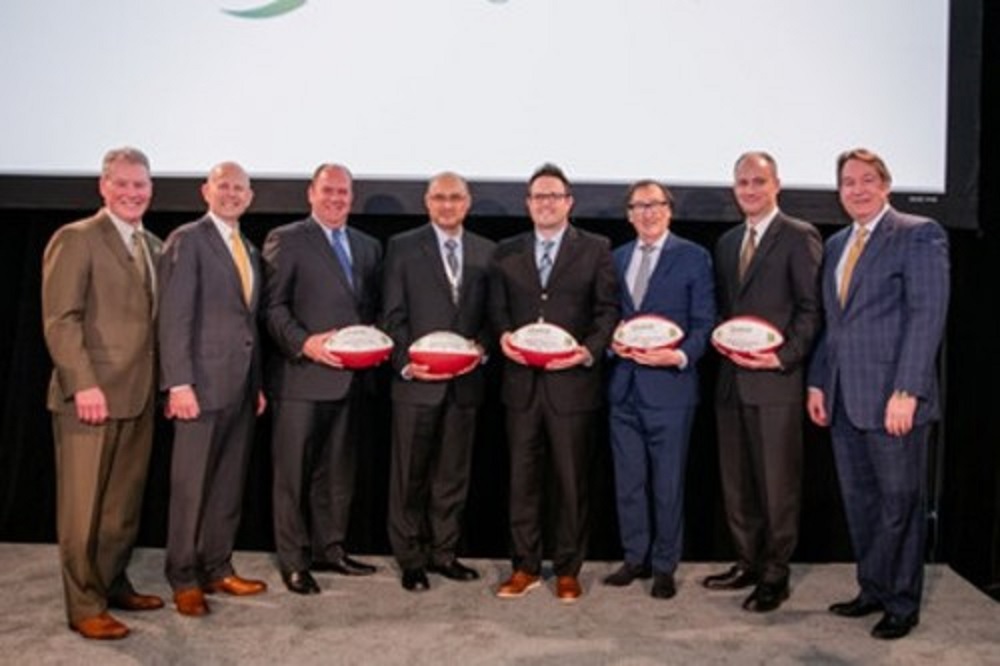 Inpeco was awarded a 2017 Quest Diagnostic Supplier Excellence Award, during the recent Quest Supplier Forum, in East Rutherford, N.J.
Quest's 2017 Supplier Excellence awards recognize suppliers that have demonstrated excellence in one of the following classes: world class products, systems, or services that provide consistent and reliable performance; companies that develop and implement novel solutions to move the business forward; individuals who step up to the challenge and excel in creating a proactive partnership; and organizations that drive positive change in the market.
Inpeco was one of five suppliers that have displayed behavior consistent with the Quest's values of Quality, Integrity, Innovation, Accountability, Collaboration and Leadership.
Inpeco provides, through Siemens, an extensive equipment to automate the workflow of laboratory testing at Quest's state of the art facility in Marlborough, Mass. laboratory. The 650-foot workflow line connects 42 different analyzers and 60 modules. Inpeco is proud of their R&D department receiving this recognition.
"We strive to provide best in class comprehensive automation and traceability solutions for clinical laboratories" – said Mr. Pedrazzini, President of Inpeco Group. "With this project, Inpeco has demonstrated pioneering capability and proactivity to support a valuable customer. This award is a stimulating challenge that boosts our innovation capability and I'm very glad that Quest has recognized the uniqueness of our open solution and has valued our commitment for continuous improvement and innovation".