Inpeco expands its automation solution for Anatomical Pathology laboratories.
FlexPath™ Blox and FlexPath™ Move are Inpeco's new modules for automation-assisted wax embedding and sample transport management.
Novazzano, Switzerland, September 11th, 2023
Inpeco, the pioneer and global leader in clinical laboratory automation, is launching two new for Anatomical Pathology labs on the EU market.
FlexPath™ Blox and FlexPath™ Move are innovative devices able to automatically manage the wax embedding phase of histological specimens and transport samples. Designed to increase the efficiency of the laboratory and free up the operator from non-technical tasks, FlexPath™ Blox and FlexPath™ Move increase Inpeco's panel designed to support AP lab in embracing automation.
In a world dominated by single-phase automation with equipment operating as individual islands, Inpeco put its dream and vision of process automation into practice. For the first time ever, we developed a solution capable of connecting all phases of the Anatomical Pathology laboratory workflow, from patient collection to diagnosis. FlexPath™ Trace, the first-born of the family, is the game-changing and innovative software that tracks histological samples from the collection point to microtomy.
Our automated wax embedding solution
FlexPath™ Blox is our new automated tissue embedding module, designed to ensure process standardization and workflow optimization. It automatically manages all the non-technical steps involved in the preparation of paraffin blocks, leaving the delicate task of tissue orientation to the operator. It guarantees complete traceability and ensures individual sample management to avoid mismatching. It checks the biocassette's ID and links each one to its contents, triggering an alarm if the actual situation does not match the expected one.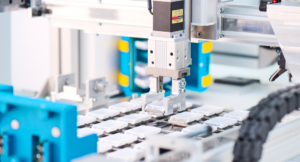 Automatic sample transport system
FlexPath™ Move frees your lab technician from carrying blocks from the embedding station to the microtomy area. Based on specific rules pre-defined by the lab, FlexPath™ Move prioritizes sample processing and sends complex cases to the most experienced operator.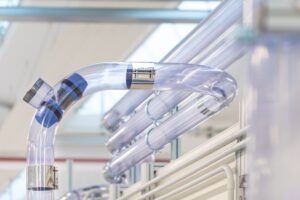 Full specimen traceability to reduce errors
"Today's pathology labs feature complex workflows, disjointed task-automation and isolated workstations" says Marco Bellini, Global Head of Anatomical Pathology. "Operators are unaware of sample history and can only focus on their specific daily, repetitive, manual activities. In this busy and fragmented environment, errors can occur."
"Our company has a dream, and it's to reduce diagnostic errors through automation. Since the '90s, Inpeco has been applying this vision to Clinical Laboratories, with amazing results. Now we are bringing our founder's dream to the Anatomical Pathology laboratory and we are proud to be the first company to propose a solution to automate the entire process."
Discover the features of this game changing solution and bring your anatomical pathology laboratory to the next level.
FlexPath Blox & Move
The mentioned products will soon be available on the EU market. Not for sales in the US.