Inpeco introduces ProTube™ Mobile for error-free and traceable blood collection at remote points of care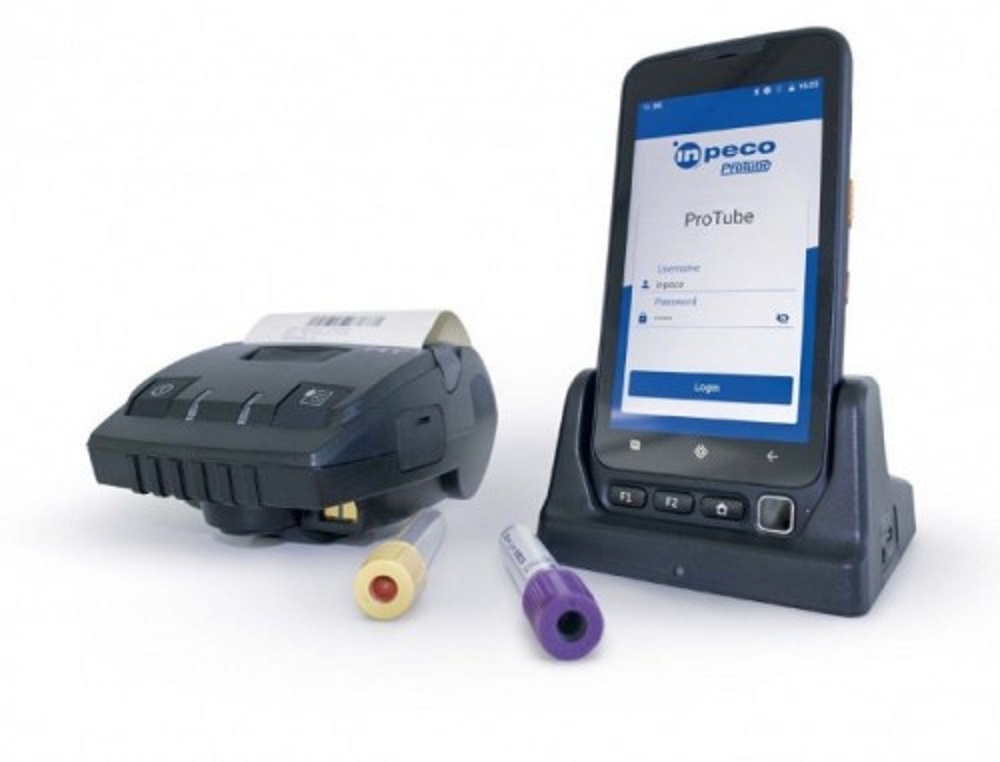 Novazzano, Switzerland – With the rising demand for healthcare treatments outside of hospitals, the risk of errors increases. Inpeco's new ProTube™ Mobile solution was designed to facilitate blood collection in remote points of care, such as hospital wards or home collection settings, by assuring error-free blood collection and full sample traceability for maximum patient safety.
ProTube™ Mobile includes a handheld device and a compact, lightweight printer. Its clever software downloads the worklist, helps the phlebotomist to identify the patient, and leads the caregiver step by step through the collection process. The Bluetooth printer produces barcode labels in front of the patient and the system records the collection time. In short, ProTube™ Mobile ensures that the correct procedure is followed and sample traceability is ensured from the point of origin, even when the collection is performed outside of collection centers.
"Around 60% of errors in laboratory medicine are generated at the collection point, which is a critical phase in the total testing process. By using ProTube™ Mobile remotely, we extend traceability beyond the hospital border, ensuring the same standards of safety and quality for patients." – says Riccardo Melis, Product Manager; "With this new release, Inpeco confirms its mission to limit human error through process automation".
For more information about ProTube™ Mobile, visit here
About Inpeco
Inpeco is the global leader in Total Laboratory Automation. The company's game-changing solutions combine open connectivity with full sample traceability to deliver secure test results and increased productivity to clinical laboratories around the world. To date, more than 2000 Inpeco systems have been installed in over 70 countries. The Group is headquartered in Novazzano, Switzerland, and operates a development and manufacturing plant in the Piedmont region, Italy.